Social Media Marketing
Posted on 31st October 2015
by axmin
---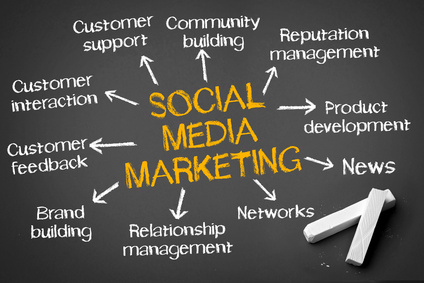 Can Social Media Marketing (SMM) help Small Businesses? Indeed, a creative use of SMM can make a big difference for small businesses branding and lead generation at a very low marketing cost. Small companies can not beat big competition on their game, since they lack of their resources. Instead, they should focus on expanding their local brand recognition, increasing website traffic, and building a loyal community of followers.
How do you spread the news about your business? This is exactly what social media posts are. They create brand awareness the same way flyers do but in a virtual way. Social media post about your business are the the online equivalent to newspaper ads. They build name recognition and help your small business start to form a brand identity. Your posting and advertising efforts are 100% traceable. There are indicators for your performance that tell you about:
How many people saw your posts?
Track how often your business or product brand is mentioned on social media
Track the number of followers on your networks and how much followers grow over time
Track the emotion and track of your company name or brand searching for your company keywords followed by words like "love," "best," "sucks," or "fail."
Social media marketing, is a form of internet marketing that implements various social media networks in order to achieve marketing communication and branding goals. Social media marketing primarily covers activities involving social sharing of content, videos, and images for marketing purposes.
Start with creating the social media marketing plan and figure out your goals: what would you like to achieve through social media marketing? Who is your target audience? Where would you find your target audience and how they use social media? What message do you want to send to your audience with social media marketing?
There are many benefits for deployment of the social media marketing campaign:
Website traffic
Conversions
Brand awareness
Building a brand identity and positive public image
Communication and interaction with your audiences
Using social media in marketing will not just improve site traffic and help businesses reach more customers; it provides a platform to understand and learn from your audience (costumer base).
---
If you have any questions please let us know,
we are here to help !
info@BizIntelPro.com