Hospitality Marketing
Find out who your most loyal customers are, so they can be treated accordingly.
Reputation monitoring Alerts
(Bar or Restaurant)
(Studies Show That Businesses Can Lose Up to 80% of their Customers As a Result Of JUST ONE Negative Post Online. The $100,000 Threat You can't Ignore.)
Why your Online Reputation Matters?
Why does it matter so much? Simply put, consumers are turning more and more to the Internet as a way of informing and validating their purchasing decisions. They consult online reviews before committing to spend money on any products or services—and they keep their eyes open for any potential online complaints or negative BBB listingsl.

If an online search turns up only positive information about your brand, that is great news. Sadly, not all business owners can say that all of their brand's related content is positive. Negative reviews and unwanted listings can come from any number of sources—real consumers, business rivals, and frustrated employees—and their veracity matters very little. If your brand name is associated with negative online listings, you can bet that it will lead to decreased sales, lost customers, and overall embarrassment.

That's why so many companies are investing in the practice known as online reputation management—an endeavor that essentially entails seeking to control the first ten Google search listings for a given brand. 
Get access to our reputation monitoring tool: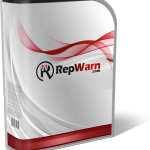 Brand Management
(Bar or Restaurant)
SMS Loyalty Costumer Program
Implement your Frequent Diner/Customer Program, with customized rules and rewards. We will teach you how.
SMS Reminders
Your guests no longer have to wait for their table within the walls of your restaurant. Now you can discreetly let your guests know when it is time to be seated. No bulky pagers for your guests to lose, and they can roam anywhere within walking distance while waiting.
Email Marketing Campaigns
Building your email list, unlike building a social media following, is a stable long-term investment that will pay off for many years to come.
First promotional email campaign was sent in 1978 to a total of 400 people, and email has been growing consistently since. The email space itself has evolved from a time where you needed a developer to build an email, to today`s variety of tools that empower the marketer to create and send beautiful branded emails. This shift has put the power of business email into the hands of more people.
Branding App Design